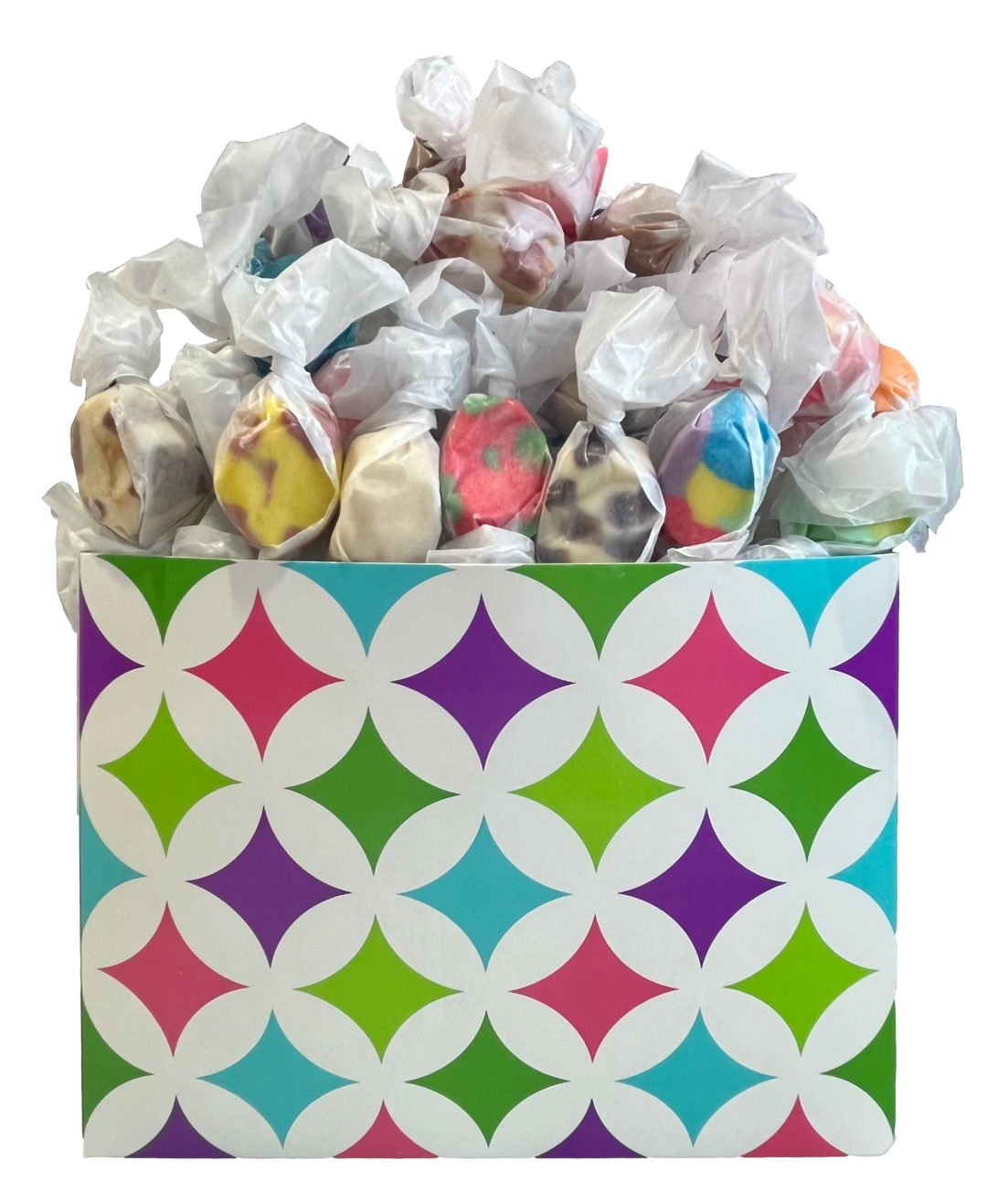 Diamond Taffy Gift Basket
---
Flat Rate Shipping 9.99 or Free for Orders over 75.00
In stock, ready to ship

Inventory on the way
Wee-R-Sweetz has been making salt water taffy for 2 generations with Dad's famous recipe! This Myrtle Beach favorite is handmade and locally produced by the same family over the past 40 years. Step back in time and see our 90 year old machines make our soft, delicious and world famous salt water taffy. If you can't come visit our family let us be apart of yours through our online ordering!  
Do you just LOVE taffy or know someone who does? If so this beautiful gift basket filled with salt water taffy is what you are looking for!
Choose from any of our 28 delicious flavors or if you can't decide let us decide for you with our popular assorted one.
All orders are shipped via UPS or USPS.
We do not ship orders on Thursday or Friday, if it will travel over the weekend. In this case your order will be shipped out on Monday
Please not that all of our items, especially chocolate items are heat sensitive, and we are not able to guarantee them during the warm shipping months.